Here at Oyster, we've always broken the industry mould when it comes to gender balance in recruitment. We're almost a 50/50 split, our AD is female and we've always championed equality.
So in honour of International Women's Day, we thought we would talk to some of the women in the industries that we recruit for, to see how they feel about gender balance in their sector and pick their brains about what change (if any) needs to be made to address inequality.
Fiona McKeith
Role: Head of Corporate Development Management
Organisation: City of London
The City of London is also known as the Square Mile, the financial district and the historic centre of London. The City Corporation is the governing body of the Square Mile and aims to support a diverse and sustainable London within a globally successful UK. They aim to contribute to a flourishing society, shape outstanding environments, and support a thriving economy.
Fiona's time in the industry – Around 20 years, in different capacities.
Fiona has an architectural background and used to run a charity and a small business. She has a broad understanding of development management and how different perspectives are an important element in the business. Fiona knows what it takes to run a public organisation.
Do you feel that you work in a male-dominated industry?
Yes, I do, but I think that is changing. I've worked in both the public and the private sector, and I think the gender split depends on the nature of the organisation. Anything to do with property and development has always been quite male-oriented. It is changing though, I know that some surveyors feel that women are able to bring a broad skill set to the industry, like being able to pick up on nuances of behaviour and political dynamics in meetings.
I hadn't thought much about it until I was sitting in a meeting where they brought in all the contractors and subsidiaries for a project kick-off and I looked around to realise that I was the only woman in a meeting with fifteen men.
There are definitely more women in industries today, for instance in the engineering industry. When we were interviewing architect teams for a commission, it was quite notable if an all-male team came in. This raised the question, where are the women? Balanced gender representation is something that is becoming more noticeable, especially in public sector procurement.
Has being a woman affected you in your role? (Either positively or negatively)
In all my roles, how happy I've been doing them and how well I've done has always been related to management, not gender. I've had great female bosses, I've had great male bosses, and I've had bosses, male and female, that weren't so great to work with.
It's hard to generalise because it comes down to personal attributes. The way I've always worked is by not being afraid to ask questions and being honest if I have a lack of understanding about a particular type of expertise. Some people might see this as a weakness but I believe that being honest allows you to create a functional relationship with staff and managers, good ones that is! We all bring something positive and important to the table, and it's important that people feel valued when they have something to give.
Do you think your industry as a whole appeals to both genders?
No, I think there is still a long way to go for the industry to appeal to both genders, though it is improving, especially with an initiative like the Estates Gazette's Future Female Leaders programme.
The change will come from education. Women should understand they can go into these industries, like engineering or property and development, and that they have a lot to offer.
But you need to take into account the security you have in your company, which is why it is important to work in the right one. Childcare arrangements, for example, are a big deal, so it's important to work with a company that understands your needs.
What could your industry do to fix the imbalance (if there is one)?
We need to work from schools, promoting and educating students on the industry in schools and even in universities. It's a matter of myth-busting, too. People don't always have positive opinions on the sector due to the media – there's a trust deficit. The types of roles available are broad, and it's important that young people understand the opportunities available to them.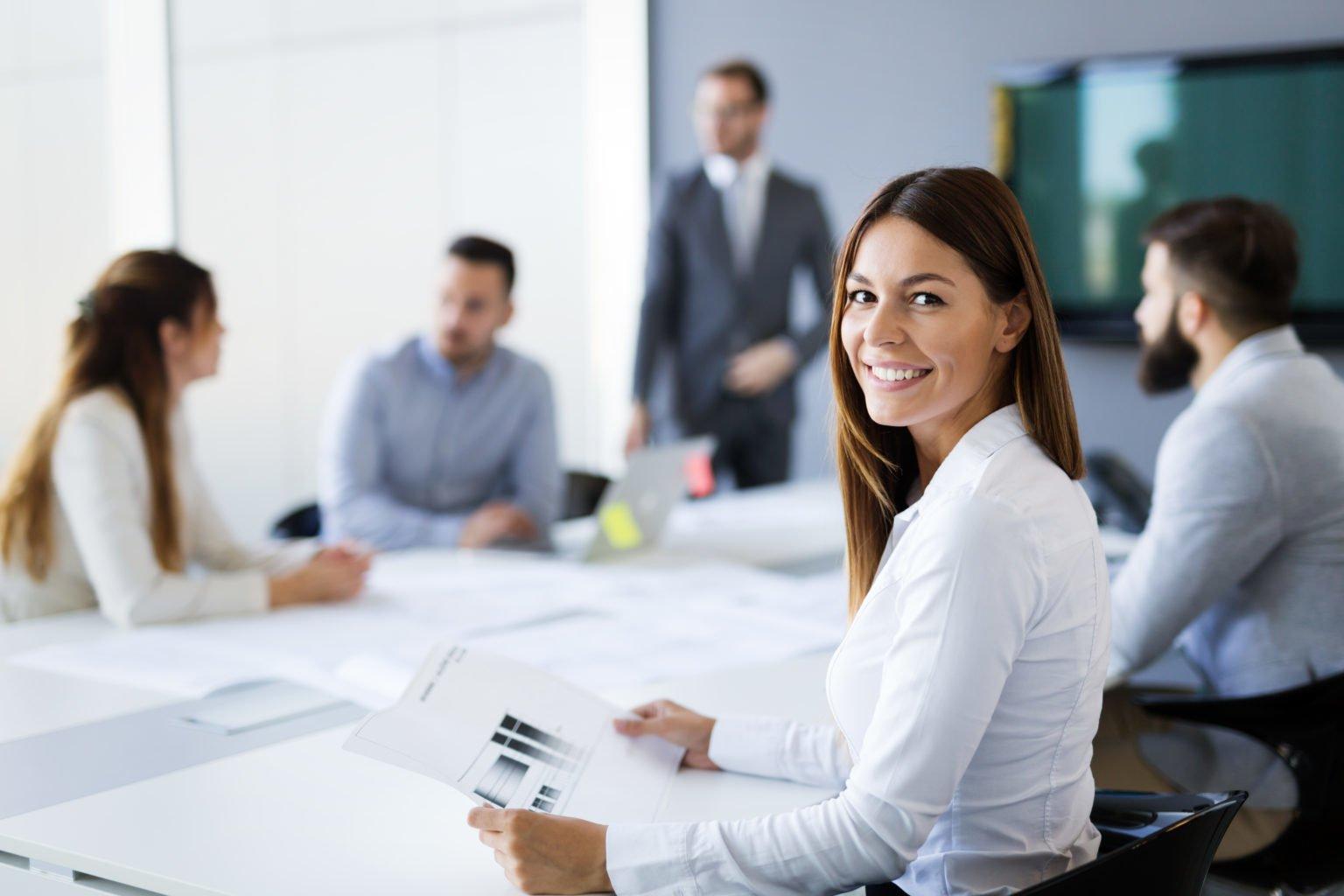 Tina Rea
Role: Operations Director
Organisation: Clear Springs Ready Homes

Clearsprings Ready Homes Ltd (Ready Homes) is one of the leading private providers of short-term accommodation and support services in the public sector.
Clearspring Ready Homes Ltd has been successfully providing short-term 'ready to move into homes' to central and local Government for over 14 years. They are a business that prides itself on providing value for money, quality and transparency in a package that meets the needs of their customers.
Tina's time in the industry – 15 years in Social Housing and 2 years as a Civil Servant.
Tina has worked in the Housing industry for over twenty years now, working her way up to Directorship. She has been in leadership posts in many of the country's best-known housing providers. She is results-driven, pragmatic and is well respected by her colleagues and peers.
Do you feel that you work in a male dominated industry?
No, I think from top to bottom, front line and back office, there's a good balance. This is due to the organisations I have worked for making conscious decisions to address work-life balances for female and male staff.
Has being a woman affected you in your role? (either positively or negatively)
Less so now, as people recruit and respect me for who I am and my reputation. When I was starting off I definitely felt that I needed to prove myself first as a woman first and then in the role.
Do you think your industry as a whole appeals to both genders?
Yes. On the whole, it's pretty balanced, especially recently. There are however some areas that are still pretty male-heavy, like maintenance and asset management. Something as an organisation we are desperately trying to encourage is female maintenance operatives, as our client base, for various reasons, can only have female operatives in their homes.
What could your industry do to fix the imbalance (if there is one)?
I think the industry could create more apprenticeships that target more women and bring them into maintenance roles.
I know that flexible working has come a long way, and although the industry champions staff having a home life, maybe more needs to be done to advertise this and shout about it.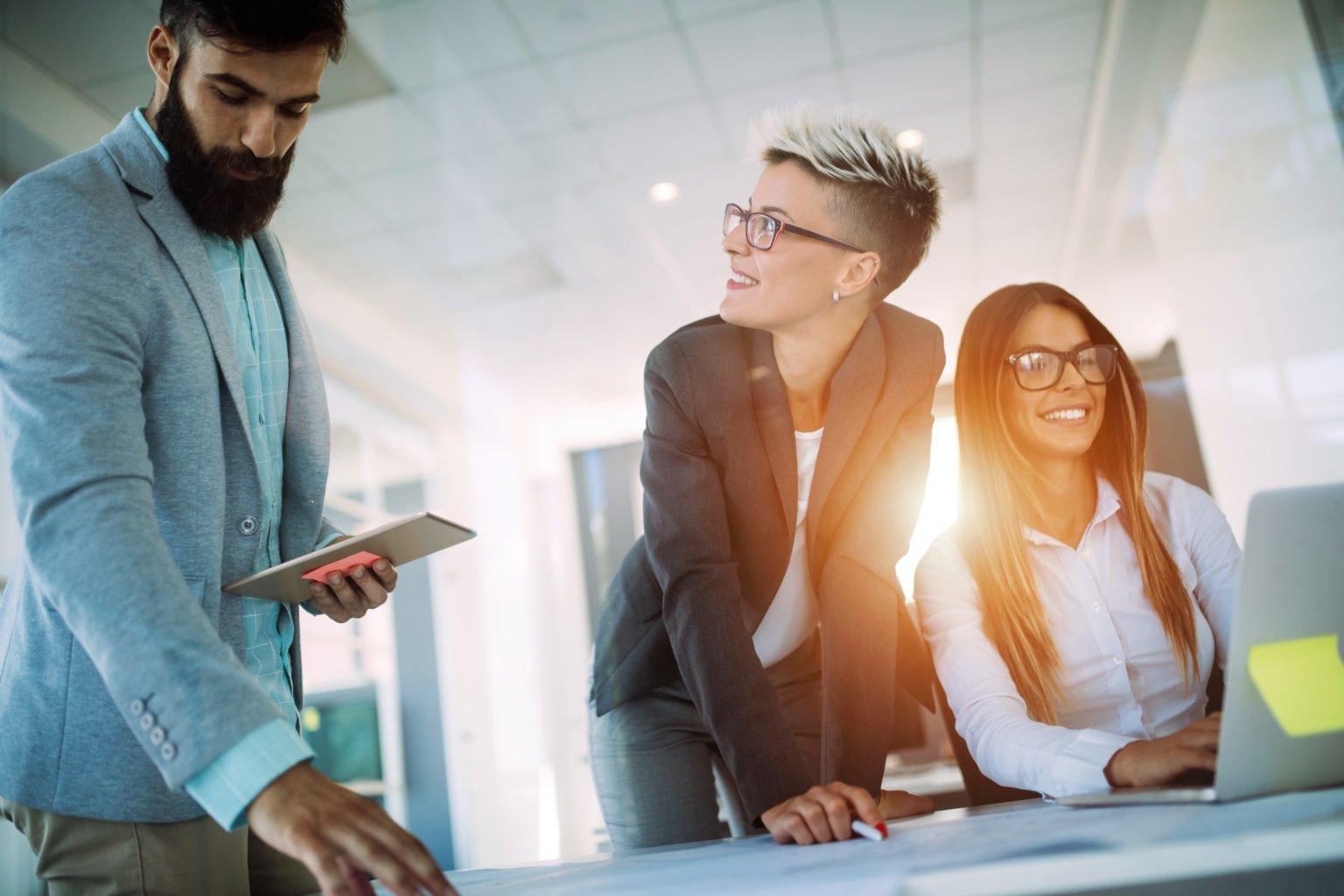 Gail Royston
Role: Cost Manager
Oragnisation: Bruce Shaw
Bruce Shaw are a leading construction consultancy, specialising in project and cost management, quantity surveying, management services and CDM, and have been firmly rooted in the construction industry since 1974. Their services are internationally accredited to ISO 9001, ISO 14001, and OHSAS 18001 standards, showing their commitment to best practices in quality management, protecting the environment, and health and safety.
Gail's time in the industry – 5 Years
Gail grew up in New Zealand and has spent the past five years as a cost manager in central London. Gail's father is an engineer and after attending an all-girls school she hadn't even considered a career in construction until he recommended the quantity surveying route.
Do you feel that you work in a male-dominated industry?
Yes, very much so across the board from entry-level to board level – especially higher up!
Has being a woman affected you in your role? (either positively or negatively)
I wouldn't say it's affected me in a negative way, I try my best to make the best of any opportunity which comes my way!
I have been in situations/meetings where I am the only woman and some of the contractors aren't even used to being around women in a professional environment which has led to comments being made or insinuating whether I'm going to make the teas and so on.
Do you think your industry as a whole appeals to both genders?
I do think the industry is appealing to women, but one of the biggest problems is that a lot of women don't realise there are other routes/opportunities within the construction industry besides working in physical labour roles or even on site, there are plenty of other options!
What could your industry do to fix the imbalance (if there is one)?
I believe this is something that has to come from a much earlier stage than entry into the industry. It needs to begin in schools and colleges.
One thing which we could be doing is being more forward-thinking towards flexible working – a lot of women struggle to make their way back into the industry post maternity due to rigid working hours with no flexibility for home life!
What is the balance of male/female in your team at present?
Our current ratio is about 2.5 male: 1 female.
Are you doing anything else to raise awareness of this within your industry?
An article I wrote a little while ago has just been published in a UK Building Magazine.
I am also on the committee for The National Association of Women In Construction.
We also just did a photo shoot of 'not a typical WIC', mine hasn't been posted yet but will probably get it done in the next few weeks. We are aiming to publish these in a book for career fairs and career advisors.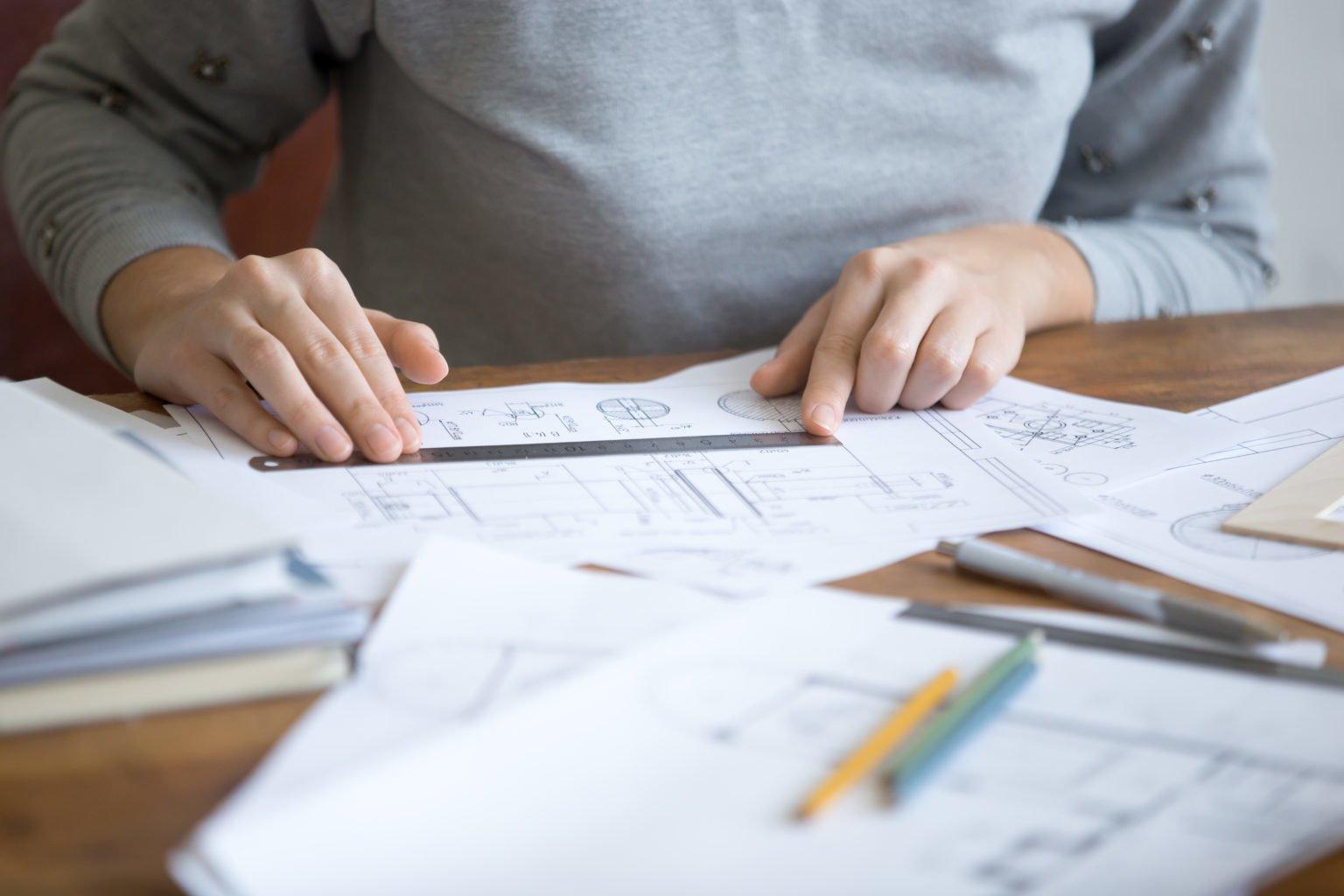 Nimisha Patel
Role: Group Head of Housing for Pinnacle
Organisation: Pinnacle
Pinnacle provides people-first services across a range of community-facing assets and infrastructure – including multi-tenure housing, schools, open spaces, public buildings, utilities, and broadband networks – as well as a range of complementary employment and wellbeing outcomes.
On behalf of the public sector, institutional investors registered housing providers and private sector partners, Pinnacle delivers tailored solutions that are not just comprehensive and integrated, but also create long-term value within the communities they serve.
Nimisha's time in the industry – 20 years
Nimisha has worked in the industry for over 20 years gaining invaluable experience within the housing sector. She started her career as a graduate Trainee Housing & Leasehold officer at Thames Valley after graduating from Oxford Brookes University with a MSc/PG in Housing and Planning. Since then, she has worked as a Policy and Performance Officer, Service Improvement Manager and in other roles within various councils and associations, including London Borough of Lambeth, London Borough of Hackney and Wandsworth Borough council. She currently manages 17,000 homes across the PRS UK.
Do you feel that you work in a male dominated industry?
I think it has become less male-dominated. There has definitely been a change. It used to be very male-dominated but now I'm seeing more females in the board rooms and in director roles.
Has being a woman affected you in your role? (either positively or negatively)
I like to think being a woman hasn't affected me in my role, but culturally things are different in terms of banter. Admittedly, I've had to learn to be more assertive and to be more confident as I work with male contractors and surveyors, where I am dealing with alpha males and egos. But other than keeping abreast with the football, boxing, and golf, it's business as usual and me being a woman makes no real difference.
Do you think your industry as a whole appeals to both genders?
Yes. I think people's individual motivations are different. For example, I joined because, at the time, I was really interested in homelessness. To be honest, I'm confident that the industry appeals to both genders equally. A career is a career.
What could your industry do to fix the imbalance (if there is one)?
I think the implementation of more family-friendly policies that are flexible with work and life balances would help a lot, especially when women have families.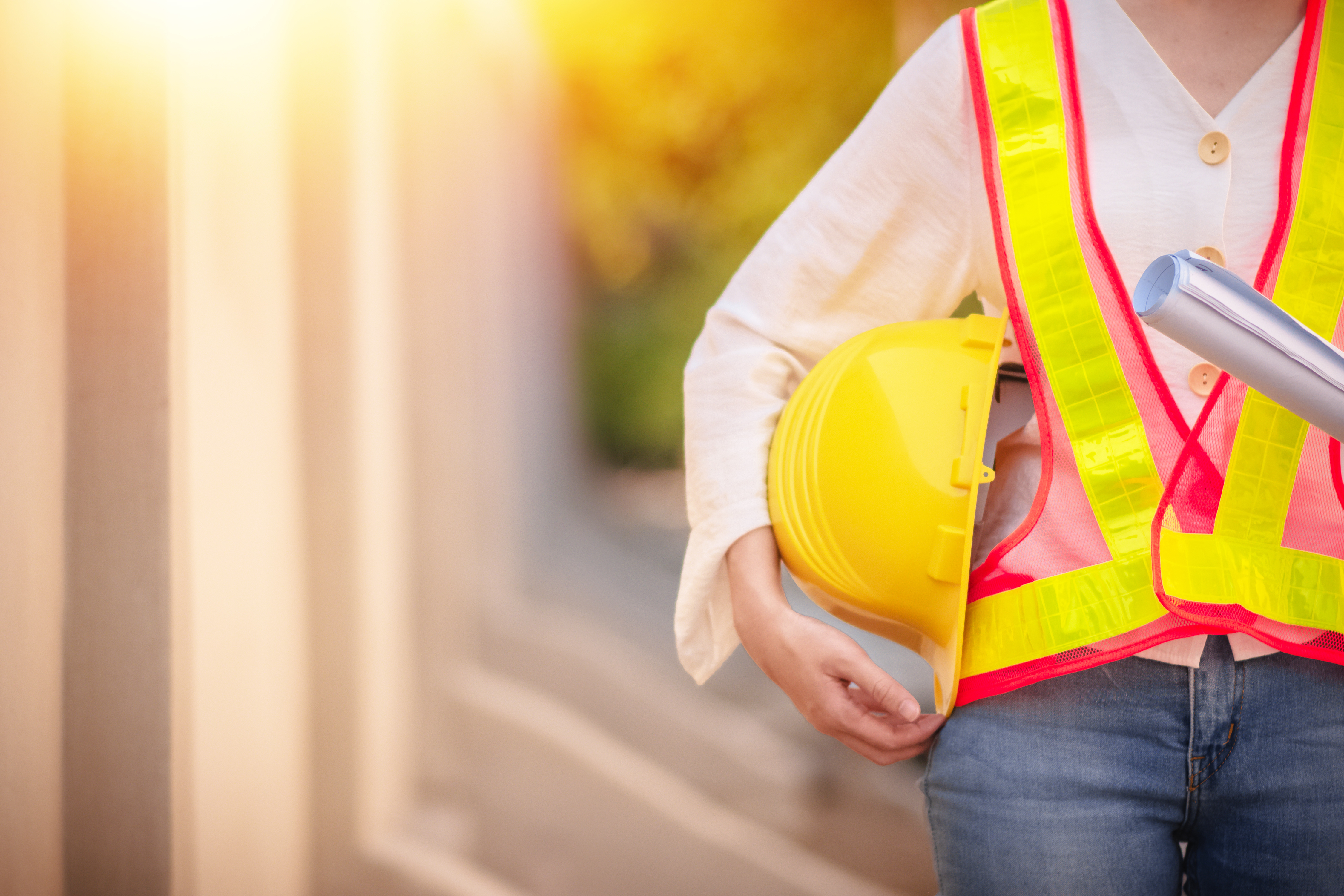 Nicole Njie
Role: Director of Customer Experience
Organisation: Look Ahead
Look Ahead is a specialist housing association and provider of tailor-made care, support and accommodation services. We support thousands of people across London and the South East with a diverse range of needs, helping them to make individual choices, achieve goals and take control of their own lives.
Whether it's working with someone to achieve a positive change or providing specialist care, Look Ahead's experienced and passionate teams are committed to delivering high-quality services across social care, health and housing that support independence and help transform lives.
Nicole's time in the industry – 28 Years in Housing – Care and Support.
Nicole started working as a support worker part-time whilst studying Social Sciences and French at University. This led to her moving into management after graduation.
Do you feel that you work in a male dominated industry?
Somewhat, yes. There are a lot of women in the front line and middle management but as you get to the top, at the senior level, it's clear to see that it's quite male-dominated. I myself have been quite lucky in that I've had varied roles with great female role models around me and male supporters
Has being a woman affected you in your role? (either positively or negatively)
I had children fairly young and began my career as a manager and a working mum which had its challenges but also enabled me to work smarter and recognise the importance of diversity and flexibility in the workplace. It did mean that I couldn't always take up promotional opportunities due to practicalities. However, I have been very lucky in that I've worked for great leaders who have facilitated flexibility within my roles and recognised my talent.
Being a senior manager female manager at a young age was challenging for some colleagues and stakeholders. It was often assumed that I was the Secretary or PA; not leading the meeting. Once people see that you have experience and credibility those barriers and obstacles are gradually broken down.
Being a female in a senior role has allowed me to support other females to realise their career ambitions which may include wanting to climb up the ladder. I am able to vocalise and champion equality in the workplace,
Do you think your industry as a whole appeals to both genders?
Yes, however, property development and asset management continue to be male-dominated. Women are still overrepresented in the administrative and call handling functions. Over the past 10 years, more organisations have opened up doors to women with transferable skills and experience. Hopefully, this will mean we have a more even split across roles in the near future.
What could your industry do to fix the imbalance (if there is one)?
The industry should continue to develop and offer trainee roles and apprenticeships and a range of internal professional development and progression routes. Organisations need to market themselves as places people would want to work to attract the best talent; including flexible working arrangements for both women and men. Recruitment campaigns should avoid stereotypical images e.g. men in hard –hats and show a diverse range of images to attract women and those from the BAME communities
What is the balance of male/female in your team at present?
In my role of Director of Customer Experience, I have a broad role. As well as Repairs and Maintenance and Voids, I also lead Customer Service, Safeguarding Quality Assurance and a host of other departments. My teams well represented in terms of gender and ethnicity.
I am proud to work for an organisation that has a diverse senior management team and champions progression through initiatives such as the annual "Women in Leadership" award and the "Rising Star Award" and is actively working towards reducing the gender pay gap
It's clear from speaking to the women above that although most industries have come a long way in terms of gender equality, there is still some room for improvement. However, what's great to see is that women like the ones mentioned as well as countless more are paving the way for what will no doubt be a more positive change in the future.